Recognising the site's abundant sunlight and proximity to urban areas where sustainable, renewable electricity was needed, the project's developers applied to deliver Townsville's first large scale solar development.
Townsville City Council granted development approval for Ross River Solar Farm in June 2016.
In late 2016, it was announced specialist infrastructure managers, Palisade Investment Partners, had become joint owners and project investors in the Ross River Solar Farm project. Palisade then led the process of securing financial close for the solar farm in the second quarter of 2017. In February 2018 Palisade acquired 100% of the solar farm.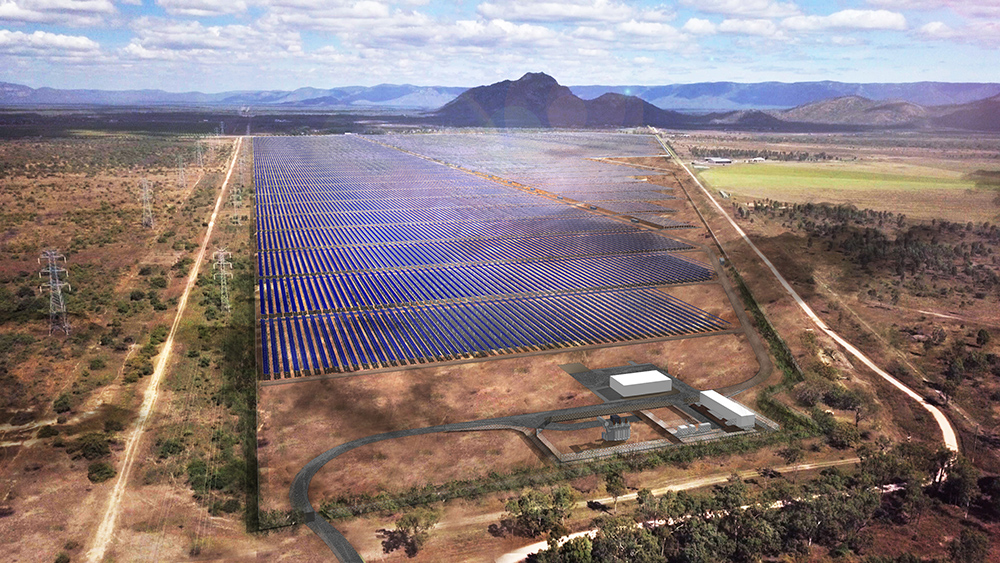 The solar farm
Ross River Solar Farm has been built on a 202 hectare site that was historically a disused mango farm.  The solar farm is 'utility scale' and has the capacity to generate 116 megawatts of clean renewable energy – enough to power over 54,000 homes.
Solar farms use solar panels to capture the energy from sunlight.  Ross River Solar Farm has 413,280 solar panels installed on single axis tracking systems that allow its panels to rotate and capture the maximum amount of sunlight.  Each of the farm's crystalline solar photovoltaic panels are identical in type but larger in size to those used on household rooftops throughout Australia.
To reduce the visual appearance of the farm, vegetation buffers have been planted at either end of the site.
The site entrance is off Kelso Drive and an operations building and small car park has been established to accommodate onsite staff.
Ross River Solar Farm is expected to operate for up to 40 years.  After this time, the plant will either be refurbished for further use or fully decommissioned, with the site returned to its natural condition.
Construction
Congratulations to the Ross River Solar Farm project team on achieving construction completion of the 116MW Ross River Solar Farm located just outside of Townsville. Have you ever wondered what it looks like to build one of Australia's largest solar farms in under 3 minutes?
Over 200 jobs were created during construction of Ross River Solar Farm. These included surveyors, engineers, civil contractors, metal fabricators, electricians, fencing, security and telecommunications specialists, builders and general labourers.
Find out more
Development Approval for the Ross River Solar Farm was granted by the Townsville City Council in June 2016. See here for copies of the Ross River Solar Farm Planning Report and Decision Notice.